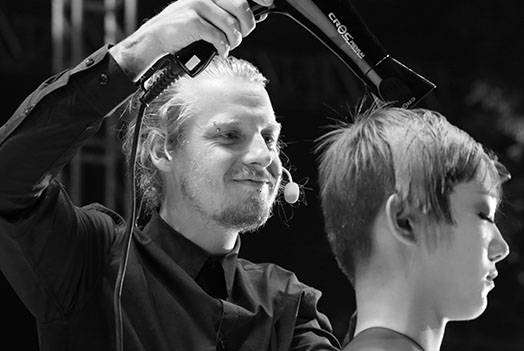 "Make Sure Whatever You Do Do It With Passion"

Dan's promise shone through early in his career after he was named Newcomer of the Year 2010 at the prestigious British Hairdressing Awards, followed by a Gold award win at Wella Trend Vision 2011. He is now Marc Antoni's Master Colour Expert, as well as manager of the busy Fleet salon and key member of the well-travelled Marc Antoni Artistic Team.
What or who do you look to for inspiration?

Bruno has been a massive influence in my career; he continues to strive for perfection and is never content with his or our work, which continues our search for perfection within our craft.
What talents do you bring to the Art Team?

IColour and cut with a good understanding of balance. I love also been told that I give my team the drive and determination to strive for higher levels of personal fulfilment both in and out of work.